Beaumont Emergency Medicine Associates
| Clinical Locations
---
Baptist Hospital of Southeast Texas - Beaumont
Baptist Hospitals of Southeast Texas - Beaumont
is a 356-bed facility that has recently completed a multi-million dollar expansion project allowing the system to expand its Emergency Department services!

For over sixty years, the hospital has been dedicated to providing quality health services in a Christian environment. Our Partners in Caring–our physicians, our nurses and staff, practice a philosophy that inspires an environment of teamwork, respect, encouragement, opportunity and trust. Our efforts continue each day as we strive to offer newer and better programs, services and technologies for the members of our community.


40 Hours of Physician Coverage
10-hr Physician Shifts
39 Hours of APP Coverage
9, 10 and 11-hr APP Shifts
43-bed Emergency Department with a 15-bed Fast Track
70,000 Annual ED Patient Volume
Scribes on Every Shift & Excellent Nursing Support
State-of-the-Art Emergency & Pediatric Emergency Departments
Scribe Coverage Available
Baptist Hospitals of Southeast Texas is the recipient of numerous awards:
Baptist Hospitals of Southeast Texas consistently followed the treatment guidelines in ACTION Registry®-GWTGTM for four consecutive quarters in ACTION Registry-GWTG and met a performance standard of 90% for specific performance measures to receive this 2015 award.
Baptist Beaumont Hospital has received a Bronze Award from the TMF® Health Quality Institute, the Medicare Quality Improvement Organization for Texas.
Texas Health Care Quality Improvement Awards honor Texas hospitals that are performing quality initiatives aimed at improving outcomes in patient care by recognizing those hospitals that have improved their performance on specific national quality measures.
Baptist Beaumont Hospital is proud to receive Primary Stroke Center Certification from Det Norske Veritas Healthcare.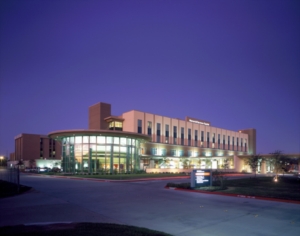 Recently Baptist Beaumont Hospital has been recognized as a Nurse Friendly Hospital and has also been designated as a Magnet Recognition facility. Baptist Hospital's award-winning care is complemented by being certified as an advanced Primary Stroke Care Center by the Joint Commission for Disease-Specific Care and the only Chest Pain Certified facility in Southeast Texas.