About EMrecruits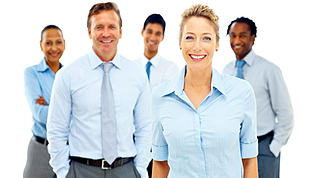 EMrecruits has a long history of providing physicians and advanced practice providers, at any stage of their career, a focused, professional, and effective career changing experience.
As the recruiting division of Practice Support Resources (PSR), a well known practice management company among independent, physician-owned emergency medicine practices, we have been meeting the permanent staffing needs of our portfolio of top-notch client partners for over 30 years.
Under our business model, the local emergency physicians retain 100 percent ownership of the practice. We work for you, not the other way around.
Our mission from the beginning has always been to improve the availability and quality of the emergency medicine delivery system in every community our partners serve. While we still focus primarily on emergency medicine, our growing list of clients has expanded into additional specialties, including hospital medicine, anesthesia, woman care, and office-based care.
Why Choose Us
Direct Access
We provide direct access to full-time and part-time permanent opportunities with over 60 independent practices across the nation. As a business partner to these practices, you'll gain access to some of the best opportunities in the communities our clients serve, all while maintaining a "corporate recruiting" experience.
Premier Locations
Our client partners are located in multiple metropolitan, suburban, and rural locations across the nation. Whether you're looking to live in a fast-paced, coastal city or a family-friendly, Midwest community, we are confident that we will offer a position with a quality practice in a community you'll love to call home.
Dynamic Practices
One size doesn't fit all...that's why we are proud to represent a variety of groups that offer multiple options for financial models, annual volumes, and patient mix. Our recruiting team is extremely knowledgeable of the in's and out's of each individual practice and can help answer your questions to determine the best fit for your needs.