Emergency Specialists of Wellington | Clinical Locations
---
Wellington Regional Medical Center (WRMC)
Medical Director: Adam Bromberg, MD
WRMC is expanding to a 233-bed medical campus and currently the spacious 37-bed ED offers rapid response heart attack treatment, a stroke team on standby and teleneurology services that can bring a neurologist to the bedside 24 hours per day, seven days a week, to help assess and treat patients.
10-hour Shifts
37-bed Emergency Department
42,000 Annual ED Patient Volume
40 Hours of Physician Coverage
10-hour Physician Shifts
30 Hours of APP Coverage
13-hour APP Shifts
Expectation of 2.2-2.5 Patients/Hour

While efficiency is a focus, high-quality care and safety are always priorities. The staff is committed to providing personalized and compassionate care and to taking the time to make sure patients understand their conditions and treatments.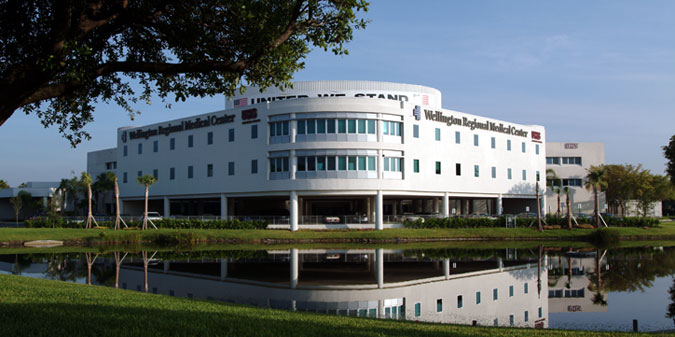 "ED volume has increased steadily over the last few years," says David Soria, MD, Chief of Emergency Medicine. "We realized that we could improve the patient experience by expediting patient flow, which requires a commitment from nearly every hospital department."