Innovative Emergency Medicine | Clinical Locations
---
Centennial Medical Center



Medical Director: David Arai, MD
Centennial Medical Center is a 118-bed, full-service hospital offering an array of services ranging from maternity, radiology and pediatrics to sophisticated services such as neurosurgery, open heart surgery and the latest procedures in joint replacement.
The Emergency Department at Centennial Medical Center provides care for a wide range of medical emergencies, from stitches and broken bones, to seizures and strokes. Our patient turnaround time is twice as fast as the national average. We use a fully-automated management system that helps us maximize time with each patient while ensuring that we treat everyone with good old-fashioned human compassion. This winning combination allows us to provide quality care with minimum wait time and maximum treatment time.
22,000 Annual ED Patient Volume
12-bed Emergency Department
24 Hours of Physician Coverage
12-hr Physician Shifts
12 Hours of APP Coverage
12-hr APP Shifts
We have 12 privacy beds for patients with less acute conditions, as well as nine dedicated treatment rooms for patients with more serious conditions, and a dedicated trauma room. All patients have a private television, necessary monitoring equipment, and seating for a family member at the bedside.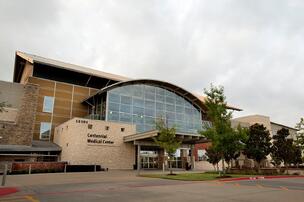 Voted "Best Hospital"
by Frisco Residents
Profit Sharing Arrangement Available for Full-Time Physicians