Bremerton, Washington | Community Overview
---
Enjoy Life by the Puget Sound
Located just off the water of the Puget Sound, residents of the Kitsap Peninsula and its vibrant communities can enjoy a small town atmosphere along with the breathtaking views of the region. These sights include the beautiful Cascade Mountains, Seattle city skyline, and majestic Mt. Rainier. Looking for a quick getaway? The Olympic National Park is a quick one-hour drive from the Kitsap Peninsula.
There are also numerous activities to enjoy in the area, including hiking, biking, kayaking, sailing, waterskiing, scuba diving, fishing, and crabbing.
230 miles of coast line and affordable living
Scenic views of the region's beauty
Enjoy outdoor and water-based activities

In just one hour by ferry or car, you can enjoy all of the city perks that Seattle has to offer, including a Mariners, Seahawks, or Sounders game. During the spring, you can watch Pac-10 football at the University of Washington. If you prefer the fine arts, the region is enriched by the Pacific Northwest Ballet, famous
authors, playwrights, painters, singers and more.
Professional and Division I Athletics
Vibrant Musical and Artistic Community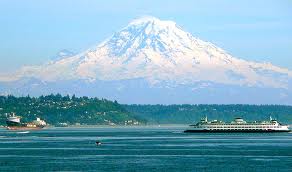 Enjoy the breathtaking views of the region.