Acute Medical Providers | Clinical Locations
---
Adventist Health/St. Helena is an organization of caring people reaching out to those in need. We follow Christ's example of service as we promote physical, mental and spiritual health and healing. Through creative partnerships, we enhance the quality of life in the communities we serve.
As part of Adventist Health, both St. Helena Hospital Napa Valley and St. Helena Hospital Clear Lake provide the best in whole-person, compassionate care. Through our integrated system of hospitals and clinics, we offer comprehensive big-city-quality health services here in our communities.
Acute Medical Providers provides Emergency Medicine and Hospitalist services to three facilities in California:
St. Helena Hospital Clearlake
St. Helena Hospital Napa Valley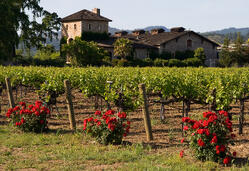 AMP has been a client of EMrecruits since January 2013.