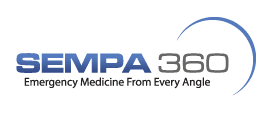 SEMPA 360 | What to Expect at the 11th Annual Conference at Disney
We're only a few days away from SEMPA 360 - the Society of Emergency Medicine Physician Assistants (SEMPA) 11th Annual Emergency Medicine Conference. The fun will be kicking off at Disney's Contemporary Resort on May 3rd, 2015. Will you be joining us?

SEMPA 360 will be an an event you won't want to miss, with lectures on a variety of subjects that will offer attendees the most comprehensive and in-depth educational experience specifically designed for and by emergency medicine PAs.

The leading experts and the biggest names in emergency medicine will lecture on topics including pediatrics, critical care, toxicology, radiology, orthopedics, risk management and much more.
SEMPA 360 will also offer hands-on workshops, roundtable discussions, a town hall meeting, and of course the exhibit hall where you will be able to find EMrecruits at Booth #206!

Enjoy opportunities to network at the following receptions:


Wine and Cheese Networking Reception - Sunday, May 3 / 6:30 pm - 8:00 pm
Opening Celebration at Epcot - Monday, May 4 / 8:00 pm - 9:15 pm
(buses begin boarding at The Contemporary at 7:15 pm)
Looking for the full course schedule? CLICK HERE to view it in its entirety.