AAPA15 | Everything You Need to Know About the 2015 Challenge Bowl
Are you attending the
2015 American Academy of Physician Assistants Conference in San Francisco
? If so, you are probably gearing up for one of the most electric events of the conference
- the 2015 Challenge Bowl!



The National Medical Challenge Bowl is a friendly competition coordinated by the Student Academy of AAPA. Forty-eight teams, with three PA students to a team, will compete to answer medical-related questions in a bowl-style format.

Questions are asked on a variety of subjects, including physical diagnosis, microbiology, anatomy, OB/GYN, pulmonary, cardiology, primary care, emergency medicine and surgery.

The Challenge Bowl started at the 1991 AAPA Annual Conference in San Francisco, CA. It has been held as an annual event at the conference every year since. Several states have followed this tradition and hold annual state competitions which are molded after the same format as the national competition.

The Challenge Bowl will once again be held at this year's 2015 AAPA Conference in San Francisco on Monday, May 25th from 7:00 pm to 10:00 pm. Will you be in attendance to cheer on your Alma Mater?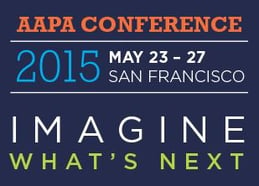 CLICK HERE
to see more details.
The 2015 AAPA Conference will be taking place at the Moscone Center in San Francisco on May 23-27, 2015. You will be able to find EMrecruits at
Booth #745
in the exhibit hall. Make time to stop by our booth to register to win a GoPro HERO4 action camera and learn about our emergency medicine physician assistant opportunities.

Tighten Up Your Interview Skills! Click here to view our tips on the top interview mistakes to avoid.