David Soria MD Explains the True Partners Difference
David Soria, MD, is a believer that everyone deserves the care of a dedicated physician during a medical emergency. As both an experienced emergency physician and successful medical service entrepreneur, Soria has built, and continues to operate, TruePartners Emergency Physicians, LLC, an industry leading provider of high-quality emergency physician personnel and services.

TruePartners Emergency Physicians has developed an effective emergency physician model that delivers efficiency and results to every client. By recruiting residency-trained and board-certified Emergency Physicians and implementing proven processes that boost efficiency and patient volume, Soria is able to create better, more patient-friendly emergency departments that more effectively provide treatments and services than anyone else.
David Soria, MD, champions emergency department efficiency, and has become a proven leader in emergency department management and increased patient volume.


Soria doesn't just staff emergency departments with qualified emergency physicians. He provides leaders, people who approach the department operations from both a medical and business standpoint. Improving an organization's overall productivity and effectiveness, as he knows, requires people who focus on the improvement of the patient care experience, and who place value on the need to make emergency services more efficient, more effective, more compassionate and more personalized.
True Partners Emergency Physicians Locations: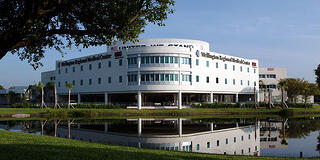 Wellington Regional Medical Center - Wellington, Florida
Wellington Regional Medical Center is expanding to a 233-bed medical campus and currently the spacious 37-bed ED offers rapid response heart attack treatment, a stroke team on standby and teleneurology services that can bring a neurologist to the bedside 24 hours per day, seven days a week, to help assess and treat patients.
10-hour Shifts
37-bed Emergency Department
42,000 Annual ED Patient Volume
40 Hours of Physician Coverage
10-hour Physician Shifts
30 Hours of APP Coverage
13-hour APP Shifts
Expectation of 2.2-2.5 Patients/Hour
For more information about Emergency Specialists of Wellington and their emergency medicine physician jobs in Florida, please contact EMrecruits for information. You can reach us at 877-379-1088, ESOW@EMrecruits.com, or you may apply online with your CV.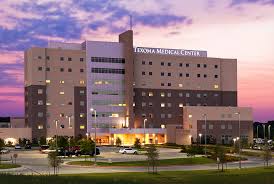 Texoma Medical Center - Denison, Texas
Texoma Medical Center is a 234-bed acute care hospital that offers major specialty services including open heart surgery, neurosurgery and full range of diagnostic studies; including a Cancer Center, Heart Center, Woman's Center and Outpatient Surgery. The Emergency Department is a Level II Trauma Center and is staffed with a highly skilled nursing staff that enjoys a collegial team environment.
Physician Hours of Coverage: 40
APP Hours of Coverage: 22
Shift lengths: 10 hours
# of ED Beds: 26
Annual ED Patient Volume: 35,000
Patients/Hour expectation: 2
For more information about Texoma Emergency Physicians and their emergency medicine jobs in North Texas, please contact EMrecruits for information. You can reach us at 877-379-1088, TEP@EMrecruits.com, or you may apply online with your CV.