Pacific Northwest Emergency Medicine Group Offers High Acuity EM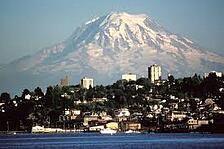 Tacoma, WA - Established in 1972,
Tacoma Emergency Care Physicians
, Inc. is a physician-owned, democratic corporation that is dedicated to providing the highest quality emergency care to our patients in the Tacoma, Washington area.
TECP offer the chance to practice challenging, high acuity Emergency Medicine in a supportive environment with highly competitive compensation and a quick transition to full shareholder status for physicians.
Located just 36 miles south of Seattle and 28 miles north of the state capital of Olympia, Tacoma is the heart of the Puget Sound Metropolitan area.
Tacoma, the "City of Destiny" is located at the foot of Mount Rainier and along the shores of Commencement Bay in Washington state, Tacoma is recognized as a livable and progressive international city. With a population of more than 199,600 residents, the city that incorporated in 1884 has grown from its historical roots as a home of sawmills and a bustling port that exported goods around the world to a center for international exports, the arts and healthy, affordable living.
In 1990, Money Magazine named Tacoma as the
"4th Best Place to Live in the United States."
The city has a rich history, including a few legends about secret underground tunnels underneath downtown, and widespread ghost stories about well-known Tacoma locations, and are based in the fact of Tacoma's past.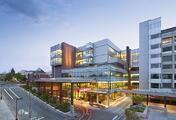 Tacoma Emergency Care Physicians currently provides Emergency Medicine services to three facilities in the Tacoma, Washington area:


Multicare Tacoma General Hospital
Multicare Covington Medical Center
Multicare Allenmore Hospital
For more information about Tacoma Emergency Care Physicians and their emergency medicine jobs in Tacoma, Washington, please contact EMrecruits for information. You can reach us at 877-379-1088, TECP@EMrecruits.com, or you may apply online with your CV.