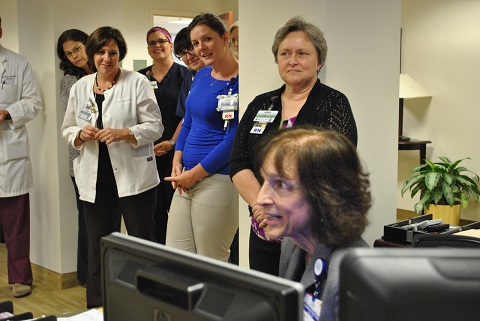 Leesburg, VA - Inova Loudoun Hospital today earned Magnet status from the American Nurses' Credentialing Center, the highest institutional honor awarded for nursing excellence.

The center, an affiliate of the American Nurses Association, grants the status to hospitals that satisfy a set of criteria. The process for earning the status is lengthy and measures four years' worth of statistics to come to the determination.

Hospital staffs are told via telephone the day the determination is made and a large group of Inova employees gathered in a conference room today at the Lansdowne campus to hear the news.