Advantages of Joining a Democratic Emergency Medicine Group
When considering new opportunities, emergency physicians have a variety of different practice models to choose from. Emergency medicine practice models offer the chance to become an employee of a private group, corporate group or hospital. But how is one expected to choose the right practice model for them?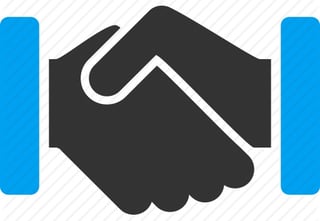 The American Academy of Emergency Medicine (AAEM) believes that "the ideal practice situation in emergency medicine affords each physician an equitable ownership stake in the practice" after performing well during a fair, reasonable length partnership track.
AAEM believes that when emergency physicians take back stewardship of their specialty, skills and education they also reclaim personal self worth and professional respect which will be passed on to future emergency specialists.
You could argue that the sense of self worth that comes with being a part of a democratic group would lead to a greater sense of personal accomplishment in one's career. This is an important factor to consider, as a lack of personal accomplishment is a leading factor when measuring a burnout among physicians.
Two important principles to look for in a democratic group include opportunities for "political equity" and "economic equity."
Political Democracy/Equity
Groups should be governed by a body that is subject to change by fair and transparent elections that embody a one-vote-one-person structure and philosophy, or a representative vote recognizing equity ownership/seniority within the group.

In a

one-vote-one-person structure, a

ll members

would have a fair voice and vote in the major decisions of the group. Each

must be humble enough, no matter how long they are with the group, to treat new partners/shareholders as equals, going through the same process to become a partner/shareholder on time.
Although less tangible, equal opportunity for administrative advancement is a very real part of political democracy/equity.
Economic Democracy/Equity
The governing body (or the electorate) should have complete control over the finances and decision making in the group. Financial equity in the group should be structured in such a manner that a new member has a realistic set of expectations as to his/her potential costs, liabilities, and benefits before making the decision to join the group.

All monies from the group go back to the individual doctors (minus appropriate expenses for the corporation)

, not siphoned into the pockets of one or more middlemen.

Again, although less tangible than money, scheduling equity is a very real part of economic democracy/equity.
All this considered, the type of practice model a group operates under is an important variable to consider when choosing a position. A large portion of new emergency medicine graduates change jobs within two years of finishing residency, mainly due to choosing a practice model that ultimately is not the right fit. This can be avoided by defining clear cut career and personal goals before beginning your job search.
If you find that the advantages of joining a democratic emergency medicine group described above fall in line with your own personal career goals and objectives, we encourage you to consider one of the many independent, democratic groups we are partnered with.