SPOTLIGHT: Sam Miller IV, DO - President - MMC Emergency Physicians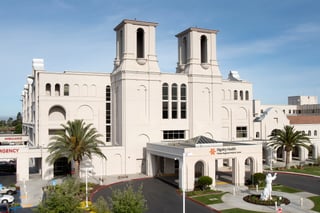 Will you be attending ACEP17 in Washington, DC?
If so, make time to come by Booth #1107 and meet Dr. Sam Miller, President of MMC Emergency Physicians Medical Group in Santa Maria, California. He will be available to speak with you face-to-face and discuss the emergency physician openings within his group.
Don't Wait! Schedule your time today by emailing a copy of your CV to MMCEPMG@EMRecruits.com.
Sam Miller IV, DO
Medical School: Western University College of Osteopathic Medicine of the Pacific
Years in Emergency Medicine: 14 years
Number of Years with Group: 10 years
Current Position: Medical Director, President
Who gave you your best career advice? What was it?
My Father, "If you go to medical school and residency or work flipping burgers, in ten years you will either be a physician or flipping burgers. You might as well go to medical school. Consider yourself a commodity, specialize and make yourself needed and easier to sell."
Who advice would you give 3rd / 4th year residents as they start interviewing?
Be honest, the person sitting across from you has been where you are. Realize that almost no amount of money will overcome a miserable job.
What's been your most interesting patient encounter?
A peri-mortem C-section patient. The mother died but the baby survived. I saw the baby in follow up about two months later and the visit became more about how the father was handling the situation with his five children.

Describe the team environment / culture at your group?
Our partners / group are here for a career, we help each other out whenever we can. We do our best to accommodate all of the differing needs including our non-partners.
What's your favorite part about living in Santa Maria, California?
It is coastal California without the California attitude. It is small enough and big enough. The weather is also good.
What is something unique about your community, in regards to practicing Emergency Medicine?
We are a regional medical center with great ancillary support in a small town. We have great interactions with the other ER groups in the area.
Why did you choose to join your group?
Location, inclusiveness, opportunities for pursuing my interests in medicine.
Interested in working alongside Dr. Miller? Send a copy of your CV to MMCEPMG@emrecruits.com