Emergency Medicine Physician Credentialing | Honesty is the Best Policy
The credentialing process for Emergency Medicine physicians could be one of the most painful and time sensitive parts of joining a new ED group or hospital. It varies by hospital and doesn't include the added process (and time) of obtaining a state license.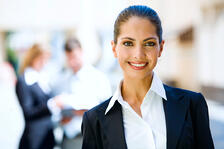 Hospitals are trying to avoid being the next breaking news story on Dateline or 60 Minutes due to improper physician credentialing and/or verifications. It is often been said that "you cannot judge a book by its cover" – or in the case of a hospital's MSO's "you cannot judge a physician by their CV".
This translates to what will be a thorough investigation of the information you provide on your Curriculum Vitae. Hospital credentialing varies by the size and corporate culture in regards to how much supportive documentation is required – just remember that you are being evaluated from the beginning.
Being open and honest from the beginning will ensure the hospital or ED group has obtained the necessary information to determine if physician privileges are possible and to provide an estimated amount of time it may take for you to obtain privileges and begin treating patients. Although there are no guarantees as to when privileges may be granted, this information exchange will help provide an estimate of when you could possibly begin to make the transition and move from one location to another without any disruption in future compensation or employment.
The good news is there are several individuals there to help you through the process before hospitals obtain your application and start the review process.
Physician Recruiter – you will have multiple conversations with your recruiter discussing your qualifications, state licensures, and background to determine if there is anything that may impede you from obtaining hospital privileges. In addition, the hospital or groups also have the opportunity to obtain information during the interview process to determine if there are any extenuating circumstances that may prevent the granting of hospital privileges.
Your recruiter will forward your Curriculum Vitae and additional information obtained during the initial interview process to the Credentialing Specialist assigned by the EM group.
Credentialing Specialist – your credentialer will obtain on-line verifications of your medical license, CDS, and DEAs for every state where you hold active or inactive medical licensure. They will also obtain on-line verifications from the OIG (Office of Inspector General) and SAM (System for Award Management) to determine if any government sanctions have been placed on record. If any sanctions are reported, there could be issues with reimbursement from government payer plans. If you have any restrictions or sanctions with the OIG and SAM, there is a strong possibility that the hospital and/or ED group will stop processing your file since you may not qualify for Medicare or Medicaid reimbursement for services performed on future patients.
Many hospitals also require current board certification in Emergency Medicine to provide services in their Emergency Department. On-line or verbal verification of all board certifications you hold is obtained by the Credentialing Specialist as well.
Once the hospital application is completed and returned your credentialer will review the application for any derogatory information such as arrest records, malpractice cases, suspension of hospital privileges, etc. If any derogatory information is provided, the information is reviewed for further consideration to determine if the provider's application should move forward in the credentialing process.
In an effort to be pro-active and assist the hospital Medical Staff Office, your credentialer will also review your Curriculum Vitae and hospital application for any time gaps greater than 30 days in education and work history. It is essential to explain all gaps of more than 30 days to help expedite credentialing. This review ensures there has not been any interruption in work history due to arrest records, hospital suspension of privileges, any suspension of licensure, or any other reason which could impede the treatment of patients.
Upon completion of the above, there is a good chance that your file will pass the full hospital credentialing process. At this point your credentialer will forward, by either secured email or Federal Express, the hospital application and supporting documents to the Medical Staff Office to begin the hospital credentialing process. They will offer assistance to the hospital Medical Staff Office in processing the candidate's application. If allowed to assist, they will aid by contacting outside sources requesting that they expeditiously return the required verifications to the hospital in a timely manner.
In many cases, once the hospital obtains the application it will take an average of take 3 months for the entire hospital credentialing process to be completed before you can actually begin to provide services in the Emergency Department.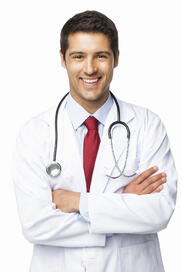 Summary - As you can see from the information provided in the above steps, it is always suggested that the provider be upfront in providing all information regarding their educational and practice history. In addition to the preliminary verifications performed by the Credentialing Specialist, the Medical Staff Office will also re-verify all of the items previously noted and in most cases will also verify all educational background, work history, references, prior and current malpractice carriers, National Provider Data Bank and criminal background checks. If during the process any information has been discovered to have not been reported initially by the provider, this could result in a significant delay or refusal to grant privileges.
All of this effort is to ultimately protect the patient, hospital and yes, you the physician. As an Emergency Medicine Physician, you should also have the peace of mind that you are going to work with qualified physicians after this last step of your emergency medicine job search.