SPOTLIGHT: Robert A. Frolichstein, MD - President, Greater San Antonio Emergency Physicians, P.A.
Will you be attending ACEP16 in Las Vegas? If so, make time to come by Booth #S2421 and meet Dr. Robert Frolichstein, of Greater San Antonio Emergency Physicians (GSEP). He will be available to speak with you face-to-face and discuss the emergency physician openings within the San Antonio Methodist Hospital System Emergency Departments and freestanding EDs.
Don't Wait! Schedule your time today by emailing a copy of your CV to GSEP@EMrecruits.com.
Robert Frolichstein, MD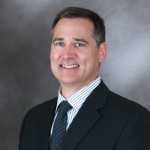 Medical School: University of Missouri School of Medicine
Residency: San Antonio Uniformed Services Health Education Consortium
Residency Specialty: Emergency Medicine
Current Position: President and Partner, Greater San Antonio Emergency Physicians (GSEP)
Tell us a little more about GSEP....
We are an independent, democratic professional corporation of over 75 emergency medicine physicians serving 6 hospitals in San Antonio, Texas. We handle over 200,000 patient visits to our Emergency Departments and Urgent Care Centers.

What's the most exciting thing on the horizon? Personal or Professional
Professionally, it would be our recent announcement of joining The American Academy of Emergency Medicine Physician Group (AAEM-PG). We are thrilled to be the first emergency medicine group to join and our group's focus on fairness and transparency for all our physicians mirrors the values of AAEM.
You mentioned fairness and transparency for all GSEP physicians - What's your group structure?
Being part of our group is different - fairness and transparency are key to developing and maintaining our independent, democratic culture. Our new physicians aren't expected to work more shifts than shareholders, all full-time physicians are eligible to become Shareholders after working 2,000 hours, and everyone's provided data on company revenue, expenses, and productivity information.
What's the benefit of working in San Antonio, Texas as an Emergency Physician?
Our state is a business friendly tort reform state, San Antonio is a thriving medical hub with cutting edge facilities, and our team at GSEP has the added benefit of working within the #1 ranked Methodist system in San Antonio.
From a community perspective - San Antonio offers big-city amenities and world-renowned attractions coupled with a relaxed and inviting atmosphere. Most famously known as the home of the Alamo (or San Antonio Spurs), the spirit of our city expands beyond its tourist labels. Great neighbors, award-winning school districts, and a range of value-priced neighborhoods are all benefits of living here.