Top Picks: Best Restaurants on the Las Vegas Strip
Both the American Academy of Emergency Medicine (AAEM) and the American College of Emergency Physicians (ACEP) are holding their annual scientific assemblies in "Sin City" this year. While you're in Las Vegas, be sure to take advantage of some of the best cuisine that you'll find in the world.
Below is a collection of the best restaurants on the Las Vegas strip, all picked from Las Vegas Eater's Top 38 list: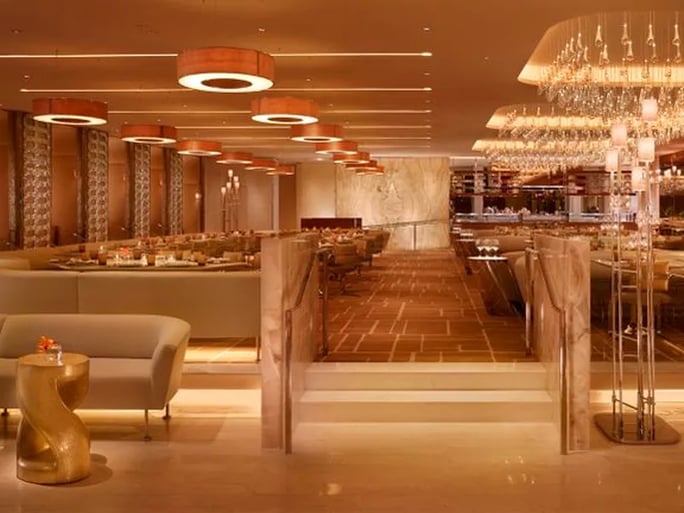 Andrea's
A nightclub experience and Asian fare come together at Andrea's. Find a wall of private booths with "shimmer screen" doors and abstract floral pendant artwork courtesy of Todd Avery-Lenahan and an oversized piece of artwork behind the bar that features Steve Wynn's wife and restaurant namesake Andrea Hissom's eyes, photographed by Denise Truscello, that change colors. The restaurant even has a music chef, Steve Angello of Swedish House Mafia, while the menu comes at the hands of Joseph Elevado, bringing celebrities in on a routine basis.
Location:
Encore Hotel and Casino
Las Vegas, NV 89109
(888) 352-3463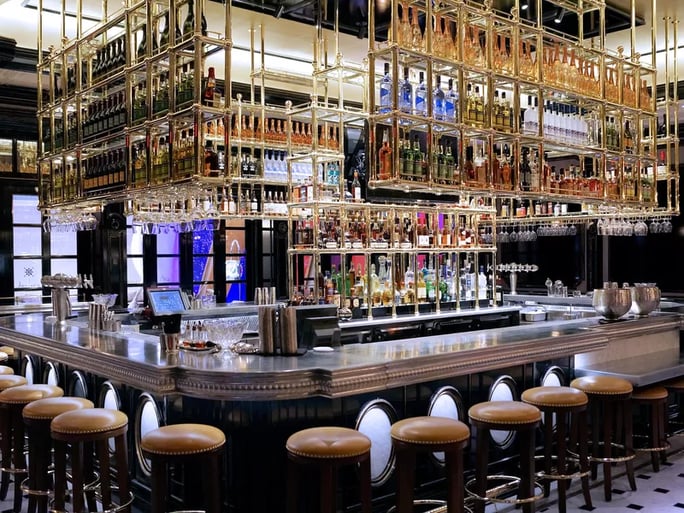 Michael Mina's newest Las Vegas restaurant brings a French bistro. More simply, Mina calls it French comfort food with the roasted bone marrow with bacon marmalade, foie gras en croute and steak frites from chef Joshua Smith. Even the cocktails here tout the eccentricities of Paris' arrondissements, paying homage to the classics such as the Sidecar from Harry's Bar and Serendipity from Bar Hemingway, all with their own twists.
Location:
3730 Las Vegas Blvd S
Las Vegas, NV 89158
Visit website
(702) 690-8610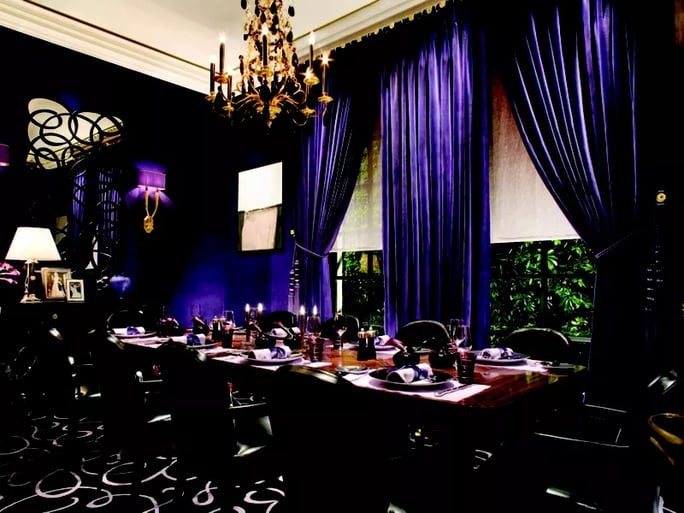 Yes, you may be dining next to Chuck Norris as celebrity pics seriously line the opulently decorated space that is a cross between the inside of a Faberge egg and the boudoir of Marie Antoinette. The exquisitely crafted fare from the "chef of the century" does in fact stand up to the room's décor. It's French grandiosity meets Asian refinement. Be sure to request a complimentary pick up and a MGM limo will be dispatched to deliver to the private entrance.
Location:
3799 Las Vegas Blvd S
Vegas, NV 89109
Visit website
(702) 891-7925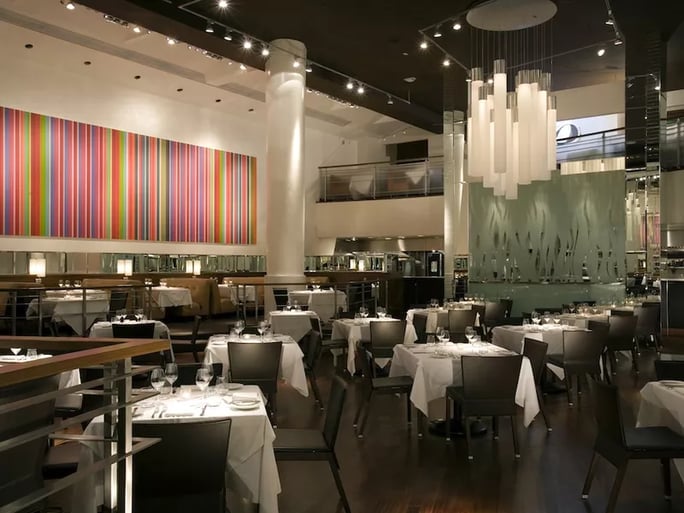 Wolfgang Puck's original Las Vegas restaurant ushered in an era of celebrity chefs in Sin City with his first restaurant at the Forum Shops at Caesars. The seared duck breast and smoked salmon pizza are must-orders.
Location:
3500 Las Vegas Blvd. S.
The Forum Shops, Vegas, NV 89109
Visit website
(702) 369-6300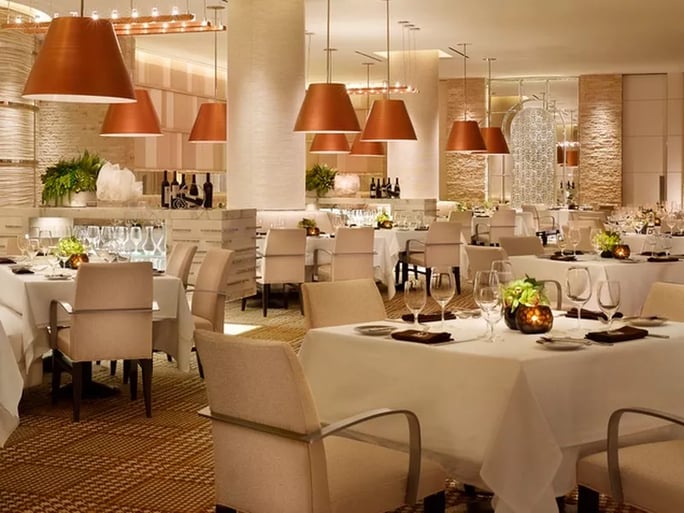 Executive chef David Walzog makes a decadent affair out of aged Nebraska corn-fed beef at this gem with outdoor dining overlooking the Lake of Dreams. Impeccable service is a trademark here. This is the only place in the United States where you can get true Kobe beef.
Location:
3131 Las Vegas Blvd S
Vegas, NV 89109
Visit website
(888) 320-7110