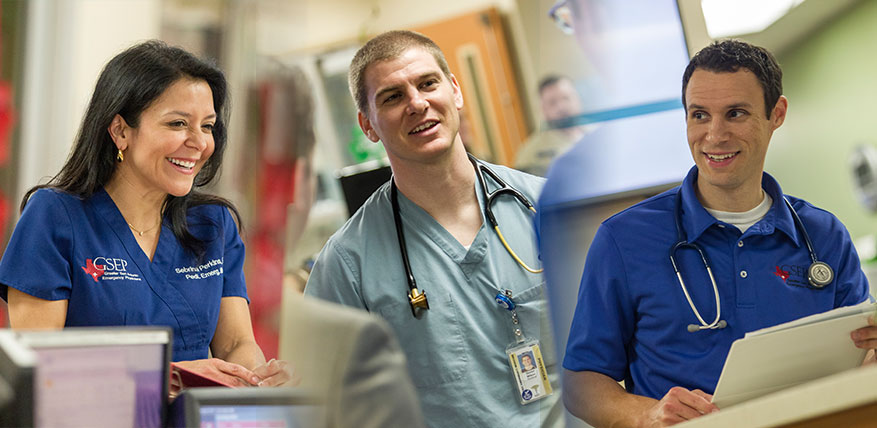 SPOTLIGHT: Robert A. Frolichstein, MD - President, Greater San Antonio Emergency Physicians, P.A.
Will you be attending ACEP16 in Las Vegas? If so, make time to come by Booth #S2421 and meet Dr. Robert Frolichstein, of Greater San Antonio Emergency Physicians (GSEP). He will be available to speak with you face-to-face and discuss the emergency physician openings within the San Antonio Methodist Hospital System Emergency Departments and freestanding EDs.
Don't Wait! Schedule your time today by emailing a copy of your CV to GSEP@EMrecruits.com.
Robert Frolichstein, MD

Medical School: University of Missouri School of Medicine
Residency: San Antonio Uniformed Services Health Education Consortium
Residency Specialty: Emergency Medicine
Current Position: President and Partner, Greater San Antonio Emergency Physicians (GSEP)
Tell us a little more about GSEP....
We are an independent, democratic professional corporation of over 75 emergency medicine physicians serving 6 hospitals in San Antonio, Texas. We handle over 200,000 patient visits to our Emergency Departments and Urgent Care Centers.